This is a test...I'm checking out the new Dreamwidth digs. The toolbar looks familiar enough, which is a Really Good Thing since I'm a luddite and technology gives me a rash.
I don't know if this will crosspost back to my LJ account. I don't know if all my new LJ entries will keep showing up here or if I'll have to import them too. So much I don't know...
I do know one thing though. It's sort of my cardinal rule; "If you can't be competent you should at least be entertaining". So, here's a pretty picture.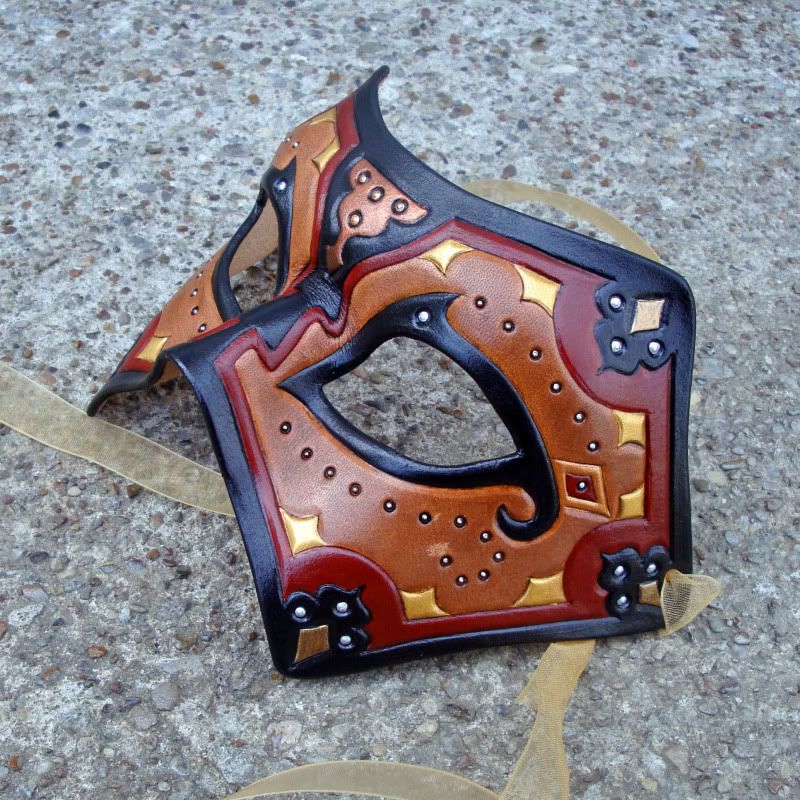 That's one of my Persian masks, which I sold at my
Etsy Shop
a week or so ago. I need to make more.
So! Pictures work, links work...this is all Good News.
More coming soon, I'm sure.