I'm approaching a landmark number; 3,000 watchers/faves for
my Etsy shop
. That's pretty incredible. ^_^
In celebration, a mask. Not a new design, but my most popular mask. I guess it could be considered my "signature" mask.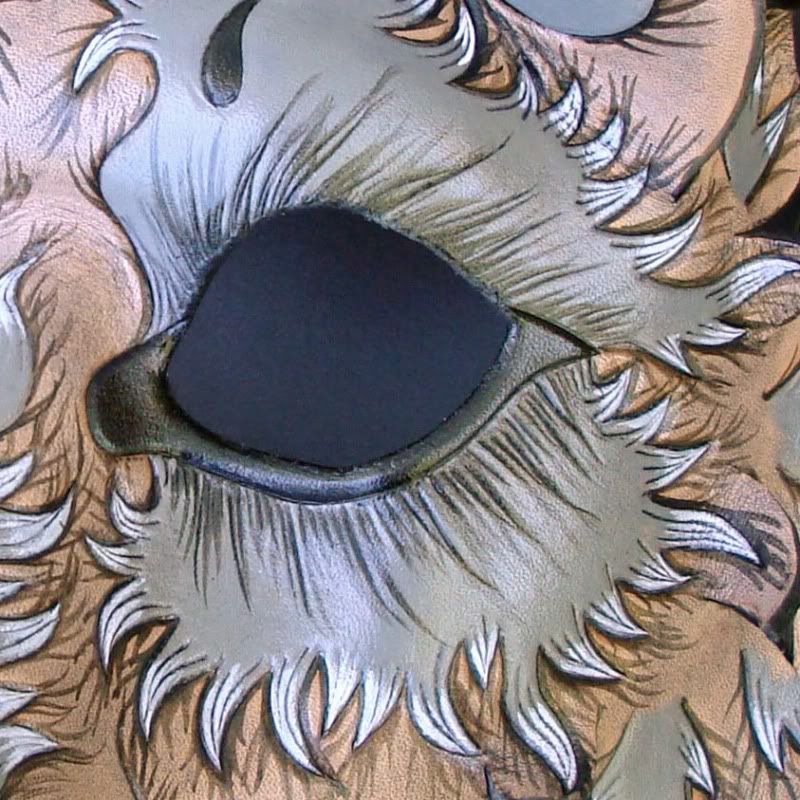 My "stormwolf" is something I came up with over a decade ago. It's been through so many permutations. I just finished this one last night and decided to update my pictures...
The new pictures are so much better! I had to replace the old pics on my Etsy site...not that they haven't served me well. I think I've sold fifty of these wolves on Etsy alone.
My Dad loved this mask (even in its infant form, which was so much rougher than what I do now). He said he loved the neutral tones, and the painting technique, and that the eyes had a "blasted" look about them. That's what I was always going for; a wolf that's scary not because it looks fierce but because it looks haunted. I even whitened the muzzle to add to the impression that this is a very old creature.
So yes...if you haven't "faved" my shop, go do it! Maybe you'll get to be "number 3000".