I'm keeping busy, making things this weekend to list on
Etsy
. Just finished a brand new koi mask this morning...
It's always fun to make koi things. I did something different with this mask & carved all the ripples in the water. It gives the face an interesting texture.
Also, I can share this picture now! Char took this photo of me, for use in an article appearing in a Japanese magazine (my friend Carol wrote it...I haven't seen it yet but I'm sure it's awesome)...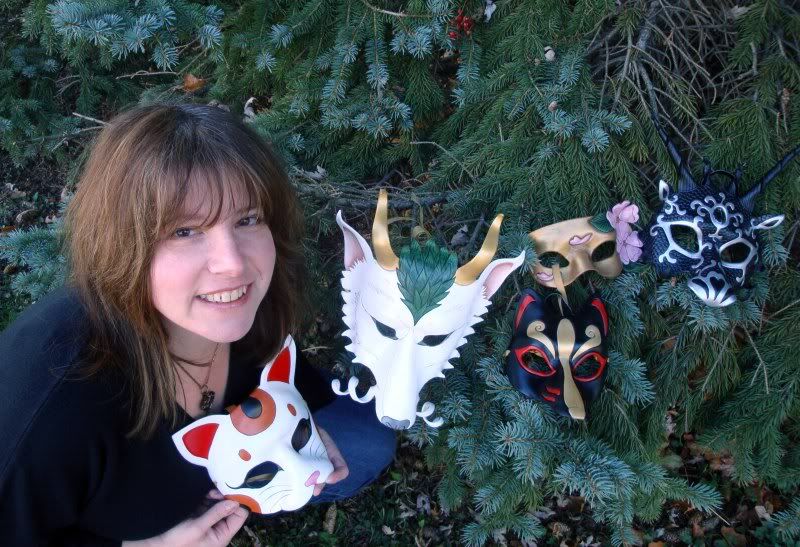 I think Charlotte did a great job. The article is appearing this month! Combined with the Artvoice magazine cover, this is a very busy time for me indeed (locally & internationally).
( Taxes & ambitions. )
Back to work. I have 3 half-finished masks on my desk, knirping for attention.