Okay, first of all I have to say that

moonphased
is a sweetie. She completely surprised me today by sending me the coolest thing; an Inuyasha omamori! It's a Shinto charm...a little silk bag with a sutra sealed inside. Now, I've seen omamori before, but never an IY omamori which is SO COOL because that is almost certainly something I could never find at any anime store in this country. It has a place of honor in my purse now, because I need all the good luck I can get! *smooch* Thank you, dear. :-)
By the way, Kuro folds the teeniest little origami crane I've ever seen...it's perfect! I can make a crane that small, but it always gets messed up and the beak ends up looking more like a duck bill. Hers is flawless.


So! Nerdgirl Okami fan art.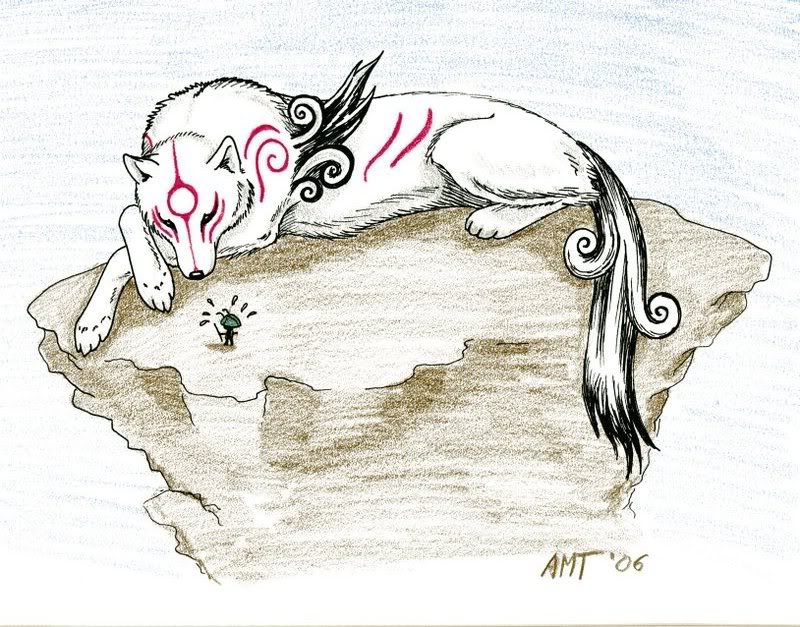 And of course, Waka. Because he's the gods' gift to mankind, y'know.
Heh. Just a few silly sketches I did this afternoon while i was killing time waiting for stuff to load onto my freaking computer. Every time I see one of those happy fun Time Warner cable commercials I want to put my fist through the TV set. >:-(
Back to work! I have a bunch of orders to make and I've procrastinated long enough.