The weather has been lovely this week, and I find I'm having a hard time juggling my obligation to do housework with my desire to be outside in this beautiful weather. Also, there's all the masks that need to be made. Thunderstorms tomorrow will be a blessing as it will remove the temptation to take off on my bike for the day.
Meanwhile, I made a new one of these: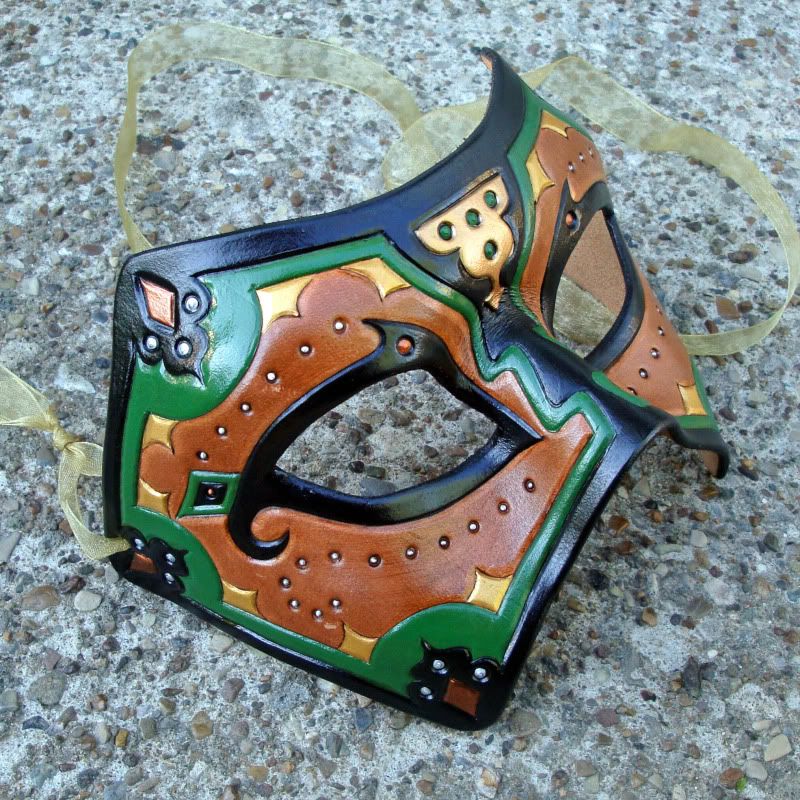 Another Persian mask in green. I have big plans to design a new mask, too. One shaped like this mask: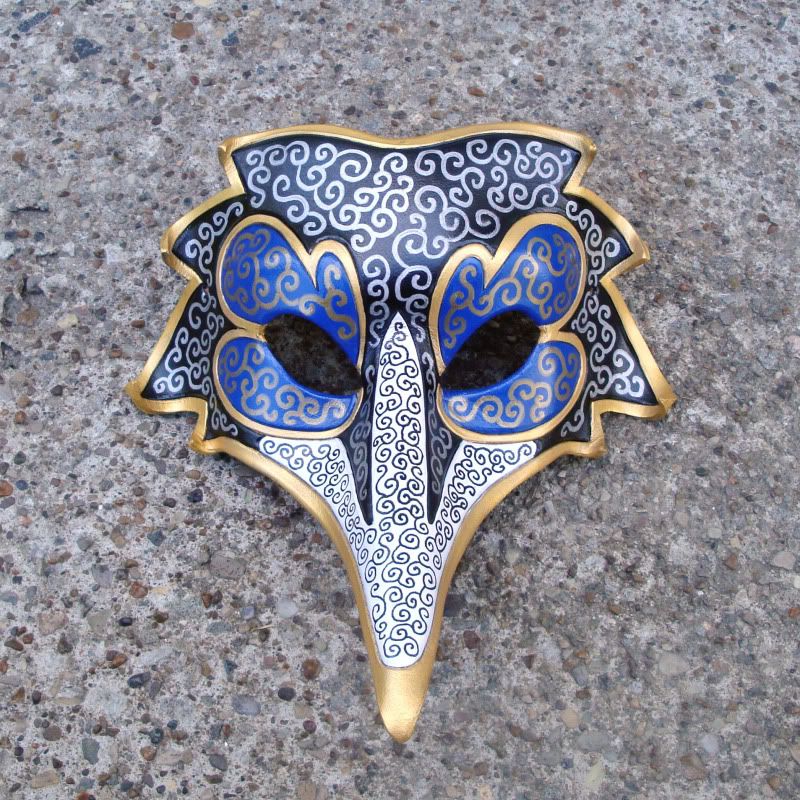 ...but with the Persian designs all over it. Black outline, gold mosque patterns, brown and I think burgundy on the first one I make. It's going to be pretty cool; a "Persian Raven".
Now all I need to do is set aside time to make it! I'm also busy re-designing the kitsune mask. I messed with the pattern 'til I came up with a version that's about 20% bigger, but looks almost exactly like the smaller one. Perfect! I'm just going to phase out the small one entirely. Tiny kitsune work in Japan because they are tiny people...not so much on western people. So, it only makes sense that my westernized kitsune fits us & not them.
The exception would be My Favorite Ninja Fisherman, Nagano-san. He has a huge head! See?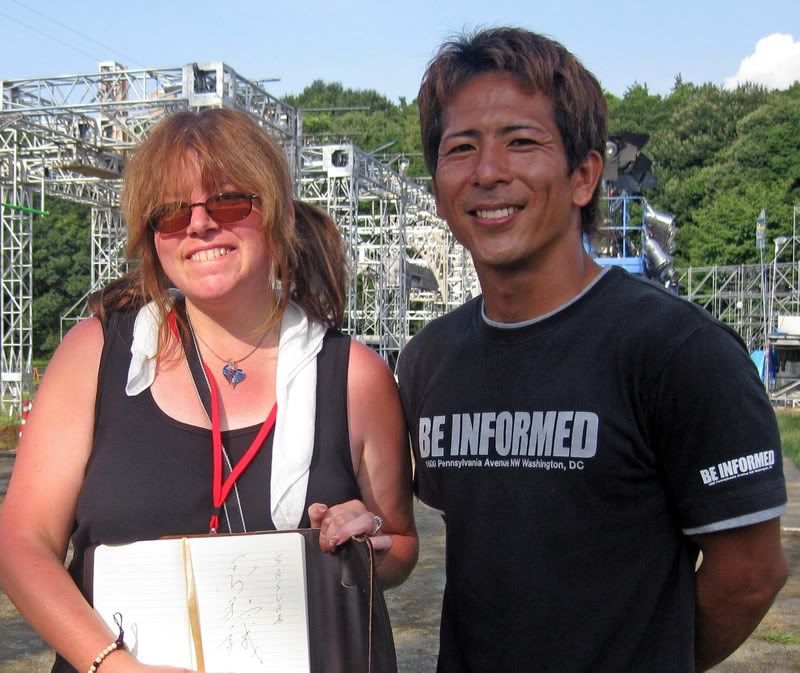 That pic makes me LOL and also cringe a little. OMG what a goofy fangirl I was being that day...
Speaking of Sasuke, I'm a little worried. So far according to Nagano there is no date for the September Sasuke yet. Their ratings had dropped off and there's some concern that the contract might not have been renewed? Still plenty of time, but usually the date is set by now soooo... All good things come to an end, I suppose. It'd suck if the Spring '09 Sasuke was their last though, 'cause the All Stars didn't do so good. I'd like to see them go out on a high note.
Char has a game today, after school. Because it was a game day, the girls all dressed up in dresses and heels for school today, perhaps to prove that rugby girls can be girly girls too. Char looked so pretty in a dress my brother bought her years ago in Vegas...a light flowy bohemian print sundress that's all the fashion right now, in my favorite colors too (sand, ochre, brown and turquoise). The dress fits her even better now than it did when she was 12, go figure! It's all the exercise and running...she looks like a million bucks. I have so many necklaces that fit that color scheme; I let her borrow one and it was just perfect.
Anyway, I better eat lunch and mail my packages so I can be ready for the game. Must cheer from the sidelines like a proper rugby mom! Hope you are all having a lovely day. ^_^