Happy St. Paddy's Day! I...am not Irish so I'm not wearing any green. Well, unless you count the green in my Batikwalla hoodie.
Spring has shown up for a few days here and it is
glorious
. I went for a bike ride yesterday and I'm going again today 'cause it's like 60 degrees out there! My "injury" is all healed up, (huzzah), and that's a good thing, because I want to do a longer trail today. I went about 13 miles yesterday and I'm only a bit sore...I am SO out of practice!
It's funny; last November I was SO sad & blue on my last bike ride because I knew it was all ending. It was a beautiful day just the same, with green grass and bright sunshine. Yesterday was even cooler than my last bike ride in November was, and the grass is all flat & dead & trees are bare & ice in the river...but still I was MUCH happier. I rejoiced at every bug I saw (even the ones that hit me in the face!). The sun is angled higher, the air smells like spring, & things are only going to get better from now on, weather-wise. I
know
I wouldn't love spring and summer as much as I do if there wasn't a winter.
Here is that hemp necklace I made, by the way...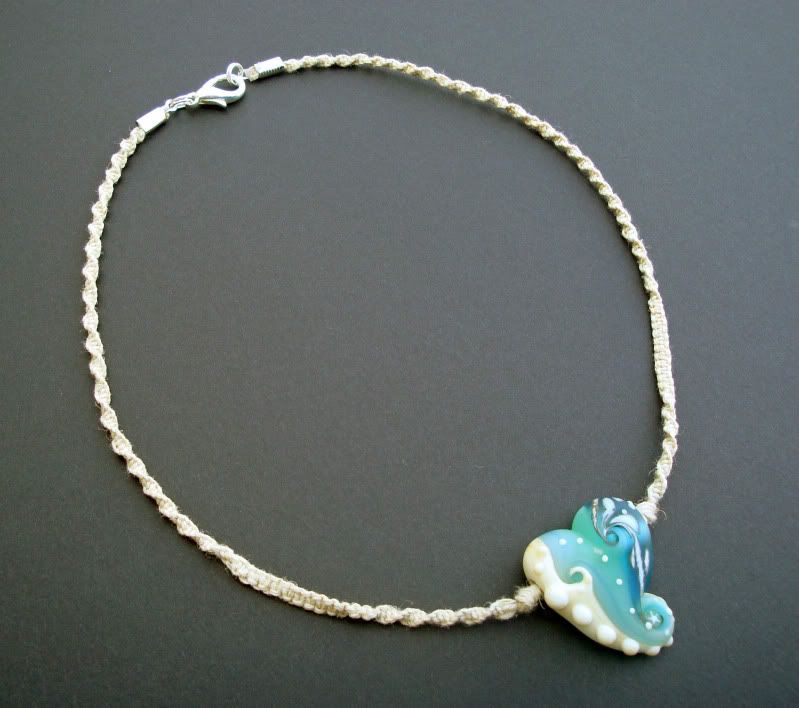 See the teeny knots? That hemp cord was more like hemp thread, really...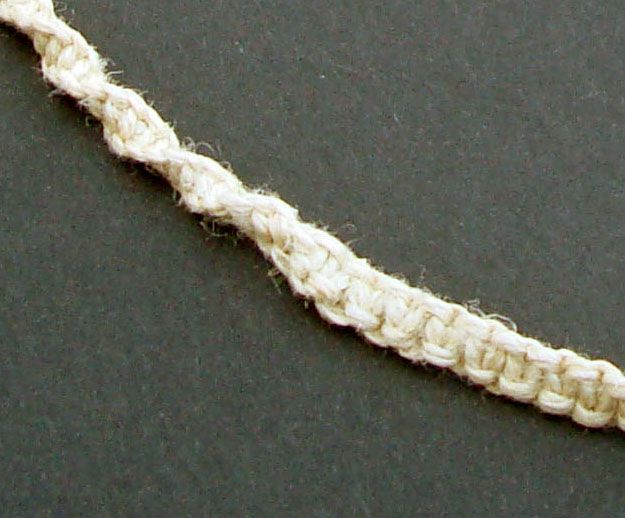 I even experimented with two different kinds of knots. :-) It was fun, really, & not bad for a first attempt. In case you missed it, you can buy the glorious Beach Heart glass bead at
Mary Jarvis' Etsy shop
. She is truly amazing.
I need to make another cord for Mel's pendant. Hmm...
I'm working on a big fantasy fox mask (sort of like my very popular wolf)...I think it's going to be awesome. I cut it out last night...it needs to be carved & shaped & just, everything. But not today! Today is for long-distance bike riding & possibly a little sunburn. Life is GOOD.
Enjoy your day...I hope it's as pleasant as mine is! ^_^